Young trainer, you have just been accepted at the INSA (even better than Unys I assure you!). You are now preparing to enter the FIMI (Formation Initiale aux Métiers de l'Ingénieur), 2 years where you will see a lot of things, to train you to the basics of the job of a trainer, not an engineer. After these two wonderful years, you will join one of the nine "departments" in which you will specialise. But that's not for now… So we'll start by presenting you the different courses that exist in the first and second years (choose wisely!!).
Let's start with the basics: the stream that is assigned to you by default when you register at the INSA. This is where there will be the most little trainers like you (half a thousand!). And as a beginner trainer doesn't know how to manage his pokeball yet, you are divided into 5 lanes of 4 classes each (and if you're not too bad in maths you'll have understood that it makes about 25 trainers per class). You will attend the lectures with your lane and the tutorials with your class (see class).
You'll see in the following, they'll try to trick you into the international stream but resist the temptation! It is not only the international streams that have a good class atmosphere, far from it! Everyone tries to promote their stream as the best but go where you feel most comfortable! And if you regret your choice, you can always try to join an international stream in your second year!
For more objective information, visit the INSA website
Or send an email directly to: fimi-secretariat@insa-lyon.fr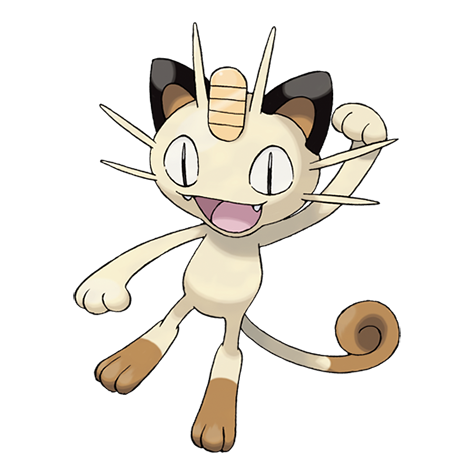 Especially called the SHN, they are all high level sportsmen and each one has his own speciality, but don't worry about Pokémon battles, they are far from being the best, everyone has his chance.
To be able to reconcile training and studies, the FIMI years are spread over 3 years instead of 2, so you'll have plenty of time to take advantage of the student life at INSA if you want to.
In the end, you will do the same programme as the classical and international streams, but with more time (to be able to combine training and classes) and in a different order. So don't panic, everyone is at the same level at the end of FIMI and soon all engineers are different.
You are 25 per class and you keep the same class for the three years, but don't worry because there is a great class atmosphere that will allow you to support them during these three years!
For more objective information visit the INSA website
Or send an email to the director of the course: eric.dumont@insa-lyon.fr
Also called Zik'Et, this section gathers the elite of the INSA, for the simple reason that we are all musicians! If you are a musician and you want to continue practicing your passion, you are in the right place!
In zik'et, you are not really in a class; you will be with 3 other groups in a classical lanière with whom you will follow the same lectures. For the practical and practical work, you will be with your class, only musicians. You will also have music lessons during the week: a group lesson (you can choose between jazz, singing and analysis) and a private lesson on your instrument. There are also workshops at weekends throughout the year, so there's plenty to do!
You will be able to experience incredible events such as the WIZ (Week-end d'Intégration Zik'et) in October, all the concerts of the AMI (Association Musicale de l'INSA) every two months, the folklo in April and many others!
Zik'ets is above all a big family! You'll meet people who share your passion, and that's already incredible
For more objective information, visit the INSA website
Or send an email directly to the director of the course: arnaud.sandel@insa-lyon.fr
Welcome to FAS: Force Aérienne Stratégique, well actually we had to change to Formation Active en Sciences and now we're doing the courses.  
But don't worry, either way you can have fun.  
At the beginning of the year, people will look at you and wonder how we, who have done nothing for two years, can end up at INSA Lyon. Then at the end of the year nothing will have changed except that this time they'll look at you because you'll be a "phenomenon like the FAS" (yes, we're leaving you a nice legacy).  
But before you can become a Pokemon master you'll have to pass your year and believe me, it won't just be Team Rocket on your side. Traps are everywhere including: The khôlles, a recurring test that only the greatest trainers can pass. We came here to avoid a classic preparation, imagine us in front of a board after having had a party the night before, but don't worry we always come out alive (or almost). 
For more objective information, visit the INSA website
Or send an email directly to the director of the program: fas@insa-lyon.fr
Bachelor's degrees are a bit different.  If you meet someone who doesn't speak French, it's probably a bachelor (or an amer, or an asinsa, or a eurinsa, or…well, actually there are a lot of foreigners and that's also what makes the Insa de Lyon so rich!) A three-year programme, entirely in English, which specialises in materials, mechanics and aerospace. Legend has it that they work less than the Amerindians (and yet you'll see them more often sunbathing on the PC as soon as the sun is out than in a classroom…). And in reality, this is totally true (it's a joke). In short, they are not numerous but very open-minded so don't hesitate to go and talk to them!
For more objective information, visit the INSA website
There are 4 international channels (EURINSA, AMERINSA, ASINSA and SCAN) in which there are 75 to 100 trainers. If you like to discover new cultures or meet people from all over the world, these courses are for you! Joining an international stream also gives you the opportunity to do your end-of-first-year internship abroad, and that's great, isn't it? On top of all that, each international stream has a great atmosphere (and each stream has a different atmosphere). Each one organises events during the year (study weekends, aperitifs, …), and if you choose well you can even manage to have less work (I'm not aiming at the EURINSAs, no, no), that's a legend. Otherwise, as far as courses are concerned, everyone does the same program, but each course has a little specificity, for example the addition of a second language.
In the end, it makes you (again) a new group of friends, and from a study point of view it's really interesting! So don't hesitate for a second, especially as the level of language required is not necessarily high: you can start a language from 0 (well, except for English in SCAN, otherwise it's hot).
Oh yes, one important thing, as you may have guessed, places are not unlimited, there is a selection for each international course. Normally, you've already done this via ParcourSup like a good trainer. If you're more of a head-in-the-clouds type, you're lucky because you might still have time to apply (WARNING: you can't apply for a new stream if you've already applied for one, so make sure you choose carefully!) So you can check the links below (of course only after you've finished reading the magnificent presentation of your favourite CoPs), which will give you other necessary information, and if you want to apply send an email directly to the person in charge of the course, that works better.
Presentation of the international programmes on the INSA website
 Hello there, my beautiful friend! You are going to discover the best course of study at INSA (well, okay, maybe I'm not the most objective…). In this stream with an incomparable spirit, you will experience adventures that are crazier than your dreams. But first, let me tell you a little about the purpose of the programme. Here you'll have all your classes in English, but don't worry, it's not as complicated as it sounds. And if your accent is not incredible, don't worry, neither are the teachers'… As you can imagine, you won't have any English classes, but you'll have a second language to choose from among many languages like Spanish, Pikapika or other dialects.  Also, instead of having the classic 2 hours per week of "business knowledge", you have 2 hours of "Scan option". Well, they call it an "option", but it's compulsory. However, they offer you lots of options (Yearbook, MUN, cognitive sciences, …) and you change every half term. In concrete terms, it's 2 interesting hours where the notion of punctuality is put into perspective and you almost never have homework! It's really nice.    
The first scan event is the WISC (Weekend of Integration Scan). During this memorable weekend, you can dye your hair pink (the colour of the course) and hope that this year the colouring works… You will also get to know a lot of SCANs in the first and second year. Outside of class, it's a bit more fun! Throughout the year, we also organise a lot of activities like rallies, theme days where you come dressed up to class.    
When you are accepted into the programme, you will be given a questionnaire to fill in to find the right SCAN sponsor for you, with whom you can experience even more incredible things. You'll see that SCAN is like a family (some people even say we're like a cult…). If you get the chance, don't hesitate to give it a try, you have nothing to lose.  
And best of all: you won't have any exams in the first semester! Instead, you'll have a small group project but don't worry, nothing too complicated (#team spaghetti). In short, it will make your classics buddies and others laugh, especially since you'll still enjoy the atmosphere of the post-partials, hoping that this year, the health insurance won't restrict us too much… 
You can send an email directly to the director of the course: scan@insa-lyon.fr  
Otherwise here is my insta : alex_bat_ 
And here is… the most important course: the European course aka EURINSA! Askip half of the students here come from abroad, in reality there are not so many but it's really great to meet people from Europe. It's a real asset, you can discover a lot of new cultures!
Traditionally, after each mid-term, the whole course goes away for a weekend to relax during the WEADS (Week-End After DS)! The Europeas, the 2A Eurinsa students' office, is in charge of organizing the best post-term weekends and the integration of all the Eurinsa bizs! (Check it out!) Get ready, there will be some for you too, so don't forget to check the insta!
In addition to the Europeas, we have the CUID (CUltures et IDentités européennes) which is an INSA association that organises lots of projects across Europe and tries to promote European culture on campus. Normally, there are shows and conferences all year long (and buffets at the end which are a pleasure).
Now let's talk about classes (yes, that's what we're here for in the first place, let's not forget). First of all, a major difference with the other courses: you won't have your IEs (Interrogations Ecrites) every Friday (so you'll be able to enjoy the K-fest on Thursday nights). You can go several weeks without anything (the classics will call you a wanker, let the rages speak!) and then BAM three IEs in the same week, including the physical IE which often hurts a lot! But don't worry, it's not that much harder, you just have to get organised!
You'll have to choose a European LV2, which will replace the Business Knowledge subject (so you won't miss anything), and you're spoilt for choice: Spanish, Portuguese, German, Italian, Russian. On top of that, you can choose what you want since you can start a new language from scratch. Since all the classes are in French, it's not always easy for foreigners, but fortunately there's a lot of support and a great atmosphere!
Link for more objective information.
Or send an email directly to the director of the course: Nicolas Baboux nicolas.baboux@insa-lyon.fr
Or contact us (via Facebook) if you want more info: Hélène Matha, Carlos Lopez, Louison Michalak (but look for the name Ziz)
Hola amigo!
Welcome to the Latin American section of INSA, also known as the "ambiance" section. Here the Latin trainers (Mexicans, Ecuadorians, Brazilians, in short, you get the idea) live with the French trainers, and the whole thing gives a very friendly and warm atmosphere.
On the menu of the year: discovery of Latin cultures (gastronomy, language, traditions etc.), evenings called "Améros" (Apéro Amerinsa you got it), and lots of fun. If you're really good, you'll end the year bilingual in Spanish and doing your best dance. In addition to the Ameros, you'll experience a lot of cool stuff: outings to Lyon, football matches (get ready for it, it's a national sport here), barbecues…
But apart from all that, let us introduce you to the highlight of the year in Amerinsa: the WESKI. It's a weekend (3 days if you're lucky) where we all go to the mountain, a chance for you to show that you're a Snow King, and to watch the Latinos see the snow for the first time. Accompany this with some good raclettes sprinkled with Fondos (go check the lexicon to understand) and a nice discoloration (thanks to the yellow pee and this year the new poo!), and you get a hell of a WESKI!
I'll be brief about the course, because it will be well presented to you during your first lectures. We don't do exactly the same programme as the other courses, and we have a second language (in addition to English) to choose from. Generally for non-Spanish speakers (like Brazilians) it is Spanish and for Latinos it is Portuguese.
I'll let you check the more serious info below, and don't forget to come and say hello to us when you arrive (you'll see us with the red T-Shirts, we'll have a stand to welcome you).
Or send an email directly to the director of the network: amerinsa@insa-lyon.fr
Contact them (via Facebook) if you want more info: Adèle Sivré, Matéo Gosselin, Anatole Desouhant ?
Hey ?, you are surely part of one of the best international streams to enrich yourself culturally! Whether it's the language, the food, the traditions or the anime (of course!!) you won't be disappointed! The difference with the classic course is that you will be in contact with students coming straight from Asia (especially from China and Vietnam).
Another point is that you will have the chance to practice a Chinese or Japanese LV2 (your choice) and of course you can decide to start your learning from scratch. Here you will make enormous progress in languages, unlike in high school. Don't panic, unlike in SCAN, the courses are in French (ouff…) and they are not more complicated than in the other courses (except maybe physics…Especially S1 if you are part of the 92 group, aka the cursed group ?, a big big-up to Mme Cottinet by the way…). But I promise you'll love it ! In ASINSA, people are adorable and extremely kind (French as well as Asians), the difficulty of the courses creates a real solidarity between the students.
You will see that Asians are very hot in sciences, so don't hesitate to ask them for help, they will help you with pleasure haha. People have a lot of preconceived ideas about the field, if you talk to non-ASINSA students, they might tell you that Asians are very shy, boring and that they spend their life working. Well, it's not true! Of course you won't run into them every Thursday night at the K-Fet, but they are still very open and participate in a lot of activities organised within the school.
They will make you taste their specialities, teach you words from their native languages… They are great! You will also have the right to an unforgettable WE (the famous WOK) at the beginning of the year gathering 1A and 2A in a chalet (aka lost corner) and you will make golden friends (I also speak about Asians 😉 ).
The email address where you can ask for more information: asinsa@insa-lyon.fr